Internship Recruitment
Categories

news

Date

2019-05-27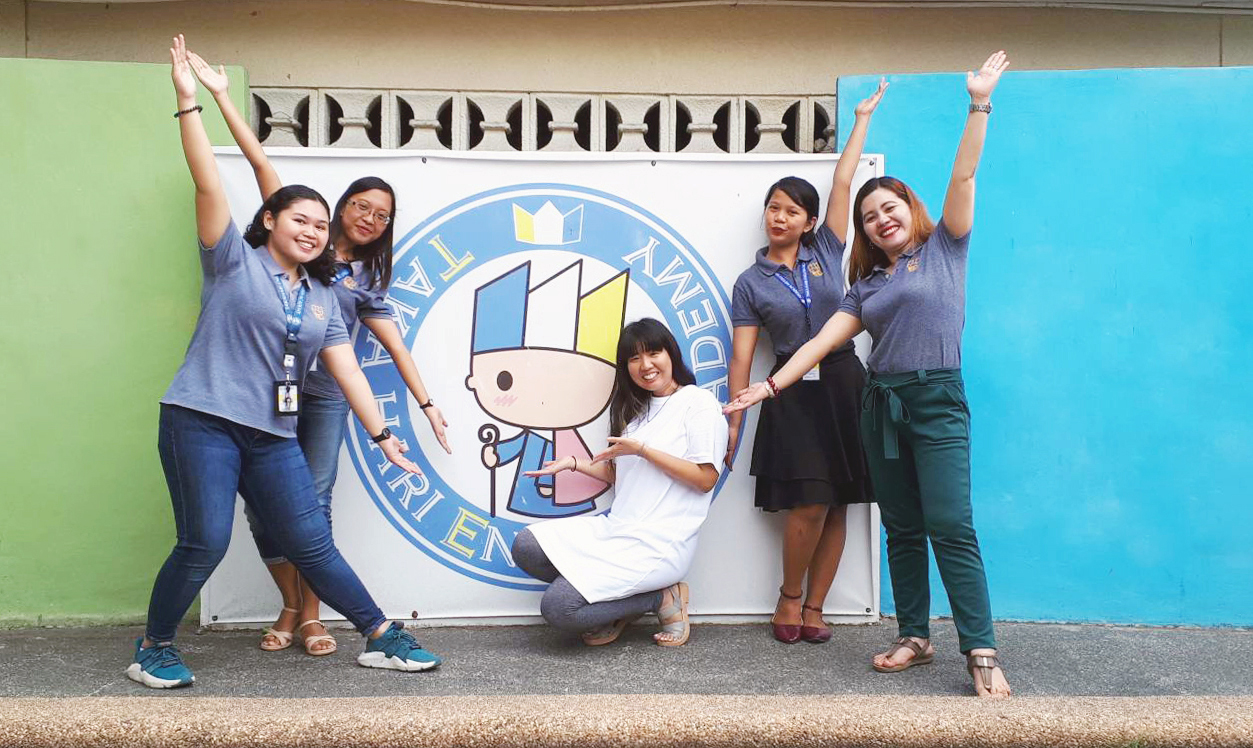 We are looking for people to work together as an internship.
Of course, we also have English lessons, so you can learn more by learning English and practicing English at work.
There is no tuition or accommodation fee instead of having them work.
At our school, there is an environment where you can get in touch with a variety of tasks, make suggestions, work with the Filipino staff and staff of other nationalities, and support students in a way that makes them feel worthwhile to work!
The ability to speak English and gain work experience abroad will surely help you find employment in the future.
INTERNSHIP APPLICATION GUIDELINES
Period

3 months to 6 months

Target person

20 years old or older

Work location

TAKA HARI ENGLISH ACADEMY

Place to stay

School dormitory

Participation fee

0 USD

Recruitment number

2 people at any time

Job Description

Student support (for international students, pick up, SNS updates etc)

Business hours

4 hours a day + pickup outside the hour

treatment

One-to-one lessons of 3-4 pieces a day
Dormitory accommodation fee, free of 3 meals
Weekend 2 days (Saturday and Sunday)

Separately required expenses

Legally required expenses such as visas, ticket costs, overseas travel insurance costs
DAILY SCHEDULE EXAMPLE
▼ MORNING ▼

7:25-7:55

Breakfast

8:00-8:50

One-to-one lesson|Speaking

9:00-9:50

One-to-one lesson|Grammar

10:00-10:50

One-to-one lesson|Writing

11:00-11:50

One-to-one lesson|Vocabulary

11:55-12:55

Lunch

▼ AFTERNOON ▼

13:00-17:00

Job

17:30-18:30

Dinner

18:30-20:00

Free time (Study, Shopping etc)

Separately required expenses

Legally required expenses such as visas, ticket costs, overseas travel insurance costs
※If pick up service is available, we will respond according to the time
FEATURES OF TAKAHARI'S INTERNSHIP PROGRAM
◆ Program to learn "speaking ability"
All one to one lessons!
Because you can understand exactly what you don't know, you can learn English effectively!!
◆ Global human resource developmentBy interacting with different cultures every day through international exchange through English, you can learn about various lifestyles and ways of life and acquire global communication skills!
◆ Variety of curriculumIt makes no sense to hate English in stuffing! With a rich curriculum such as art classes, exercise classes, and music classes, you can learn English without getting tired while working on your favorite things!
◆ Safe and at-home living environmentWith a sense of security for a 24-hour crime prevention system, spacious spacious accommodation, and a shower environment similar to Japan, you can relax firmly!
◆ Delicious food centered on Japanese foodMeals are also a big point for the comfort of studying abroad. A diet centered on Japanese food that uses rare "Japanese rice" in Cebu is well-balanced, and the taste is not different from that of Japan.!
◆ Safe and convenient locationIn a safe area of Cebu City, you can go to the pool and shopping after the lesson!
wii all away.