Airport | Mactan Cebu Airport What is the domestic terminal?
Categories

blog

Date

2018-04-08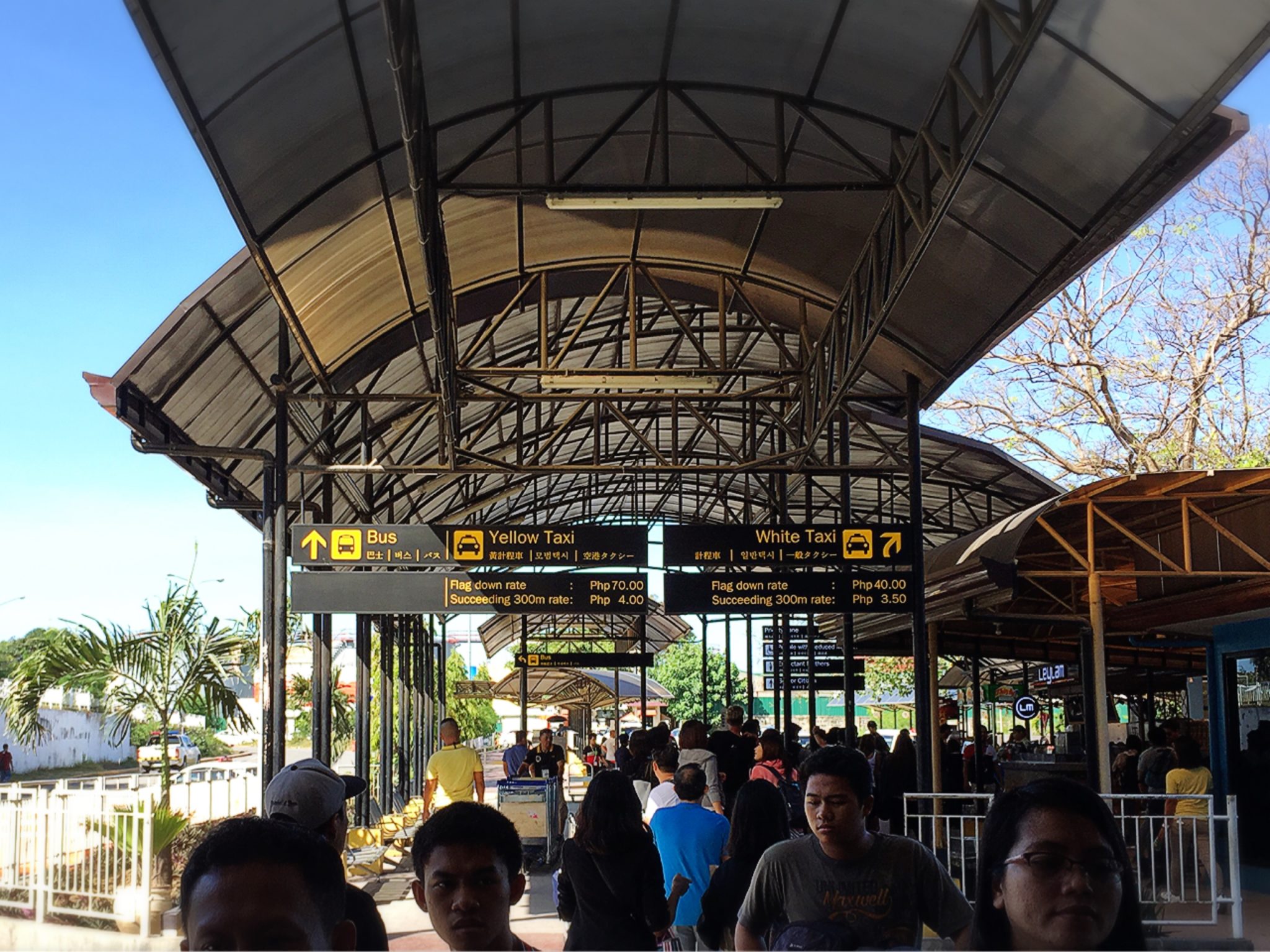 Hello! How are you?
Today for the first time in Cebu
Mactan-Cebu Airport
We will introduce you to arriving at the Domestic Terminal (Terminal 1)!
July 2018
International Terminal (Terminal 2) was established
If you are going by direct flight to that
From Japan, those arriving via Manila will arrive at this airport.
First, when you arrive and receive your luggage
Get out of the building and go to the right.
For Takahari students,
The staff with the big logo of Takahari will wait, so join them there and it's OK !!
If you are going to your destination
you will reach a taxi stand if you proceed for a while.
There are four major ways to use a taxi
1. "White Taxi" (regular fare)
2. "Yellow Taxi" (extra charge)
3. standby taxi (flat rate)
4. taxi arrangement with Grab application
"White Taxi"
A regular taxi with a meter.
Most people are in this column.
Depending on the arrival time of the plane, you may have to wait more than one hour …
"Yellow Taxi"
This is a taxi with an extra charge.
Just double the regular fare
to Cebu City
250 pesos (approximately 515 yen) → 500 pesos (approximately 1,030 yen) or so
If it is OK, there is no waiting time, it is convenient to get to the destination quickly.
"Standby taxi"
When walking out of the airport building
"Taxi There are people who come and say.
You may feel a little scared if it is the first time, but
The price is decided according to the destination. If you are satisfied with the price, you can get on immediately.
For reference, Takahari is
Sedan 475 pesos (approximately 980 yen)
The van is 1,000 pesos (approximately 2,063 yen).
"Grab taxi arrangement"
Wi-Fi is connected to the airport for free
Put your destination in the Grab app and make a reservation.
Depending on the time zone, it will come in a few minutes early.
(It's smooth when the meeting place is near the taxi stand)
Clear regular fare. No need to explain to your destination.
Each feature is unique
If you know it, it's convenient to get to the destination smoothly from the airport.
Takahari students
come with a free pick-up service, so please come with confidence first.
See you !!