Welcome | Graduates have arrived!
Categories

blog

Date

2018-04-17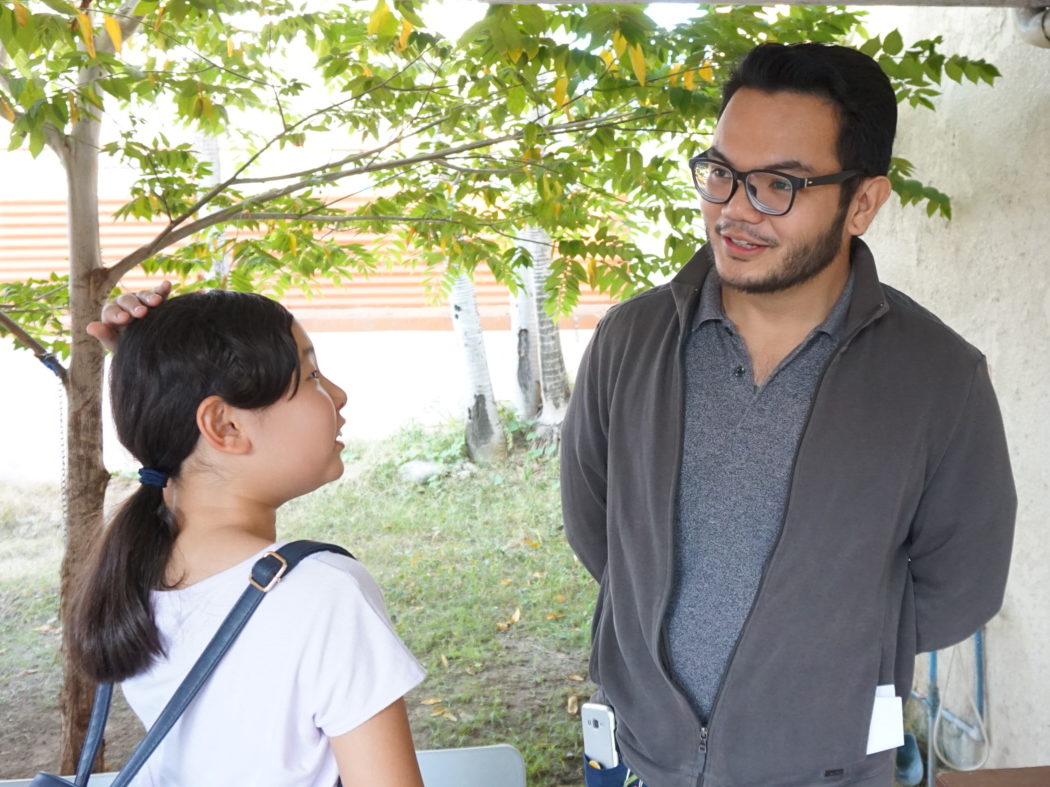 Hello! How are you?
Cebu is now "midsummer"
It looks like summer all year round, but it's especially hot season.
This evening, when the day went a bit late
A parent and child who attended Takahari a year ago came to see me!
The lesson is over.
The teachers who came out of the classroom come one after another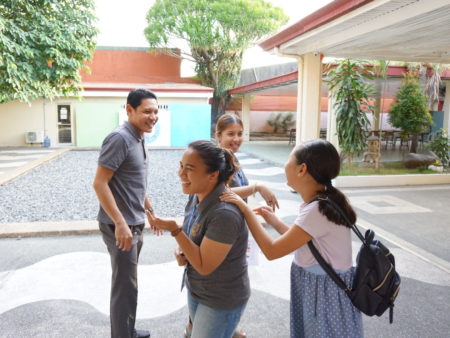 Oh, Emika!
You grew taller !!
expressive teachers
welcome with great smile and communication
(Emika-chan, a little embarrassed laugh)
You've grown considerably in a year!
Therefore, when trying to compare his back with Virnie (Bernie) …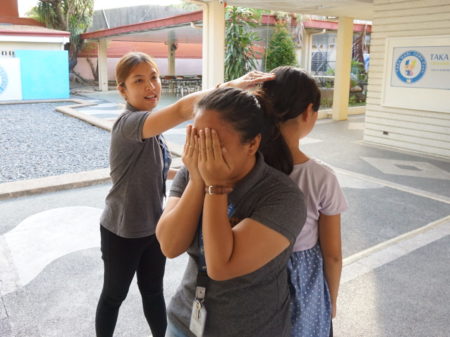 Almost!
Almost the same …
but a little Emika-chan is higher! ?
(Virnie Sensei, a little shock …)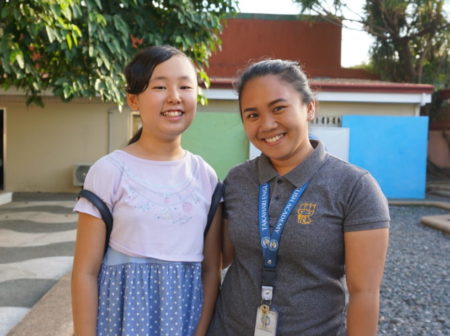 After all, you overtaken the teacher!
It seemed like I was happy to meet you after a long time
Teachers and graduates who have been talking for a while.
This way
We welcome you all the time
Of course you also remember the name
you will notice that everyone has grown in height
Takahari teachers
warm people who always have such feelings
So
I want everyone to come back.
Takahari is also proud to be in such a school.
Everyone is always back!
See you !!