"Instructor introduction" profile is posted!
Categories

news

Date

2018-04-30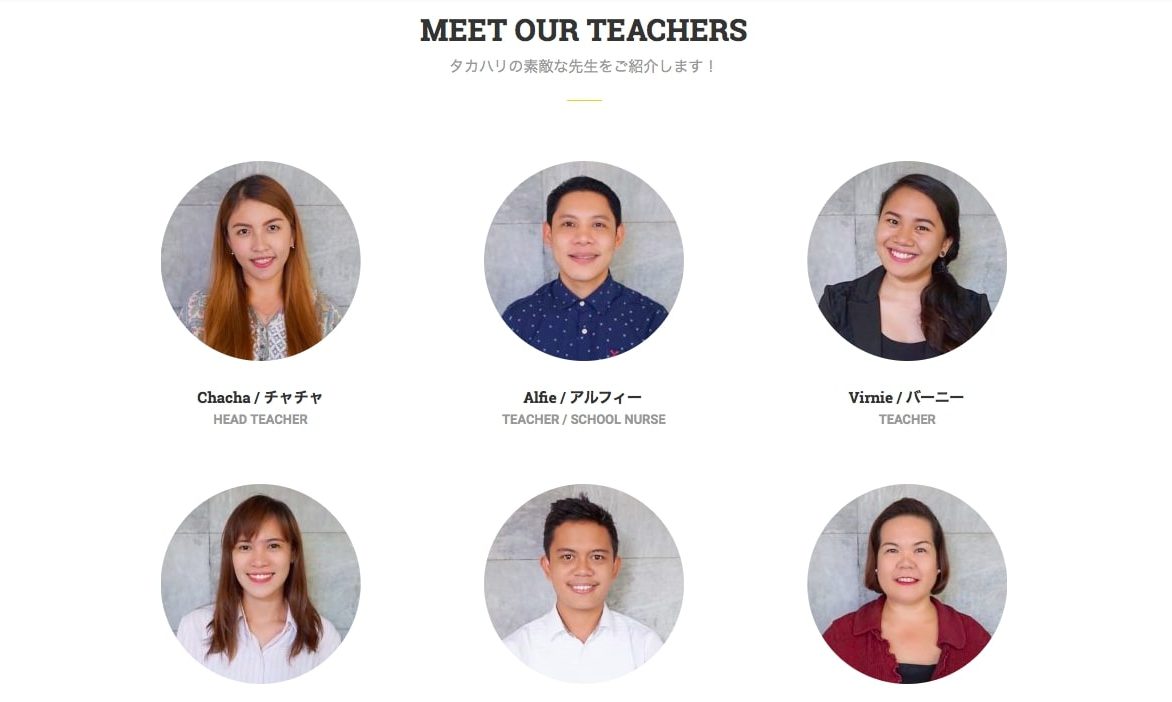 TAKA HARI ENGLISH ACADEMY
One of the features is "Teacher quality"
Learn the quality of the lessons
interview the regular instructors who are unique and very attractive
On the "Instructor Introduction" page
· Hobby (hobby)
· Favorite motto (favorite word)
· Message (message)
has been posted.
Click on the instructor's name to see his profile.
</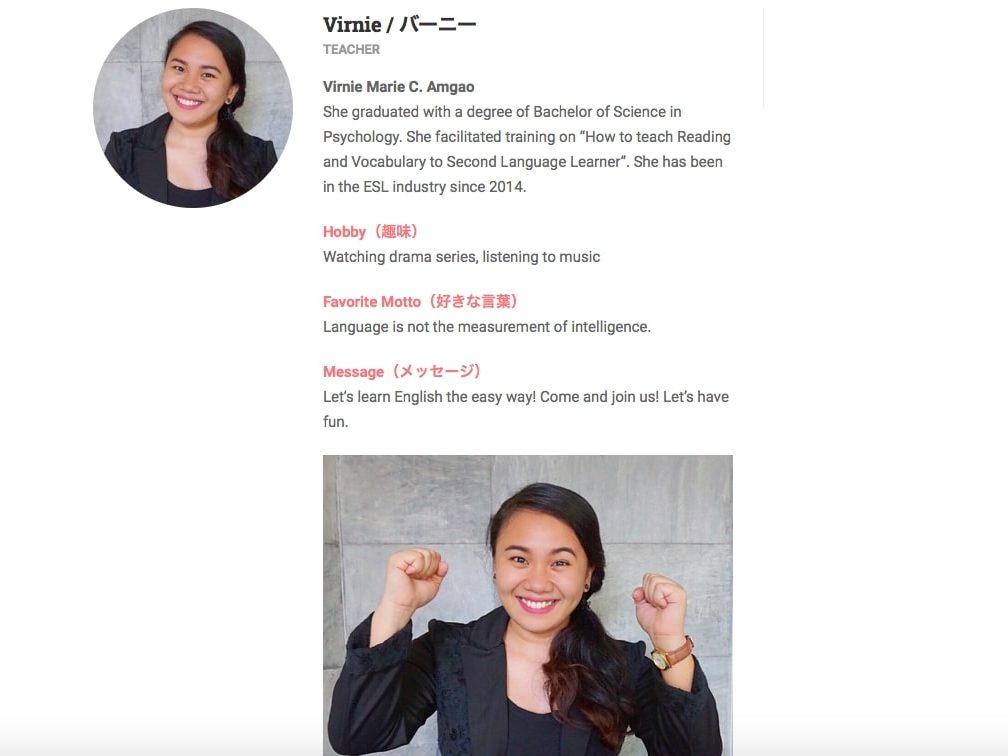 All listed in English.
Please take a look at it as a reading.
In addition,
"Face photo" of instructors is also updated about every three months.
The face is getting better and better.
Also, from this page you can see each teacher's
"One point English conversation" lesson videos.
Please check it together.