Kartzone
Categories

blog

Date

2020-03-18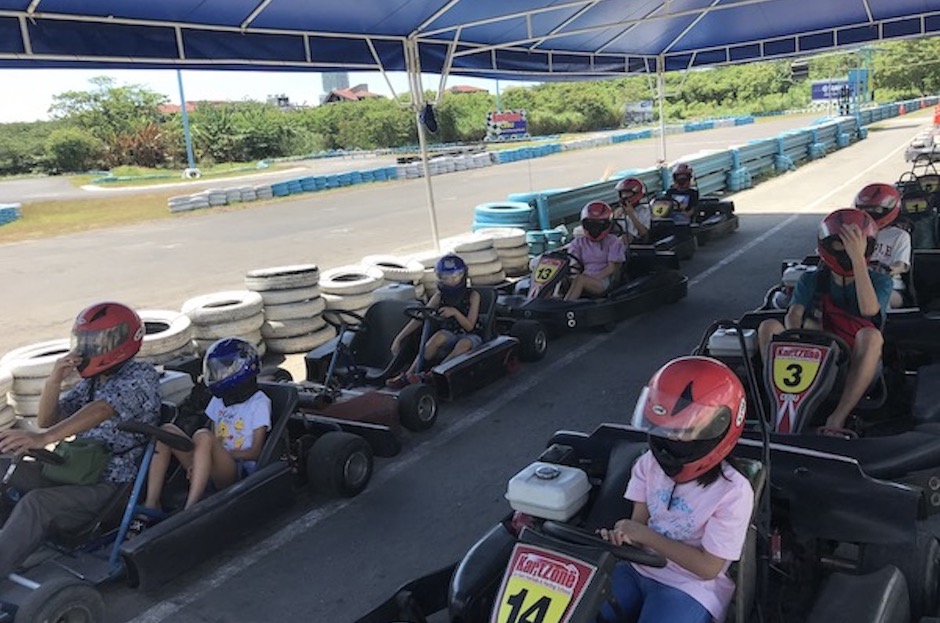 Introducing the holidays for students studying English on Cefa Island. Is Cef Island not a strong sea image?

In addition to the sea, there are other places to play on Sef ゙ Island. This time, I went to KartZone (Kart Zone). KartZone is a circuit site in Mahoro, Cebu Island.

I will drive the Cephalic cart cart. Even if you lose your driver's license, you will still be able to participate.

※Limited height
It is about a 10-minute walk from Takahari Incheon Academy, Cef ゙ Island.

A 10-minute taxi ride from the famous Ayala Mall, Cef ゙ Island.

The entrance is slightly behind the back of the shop and the parking lot.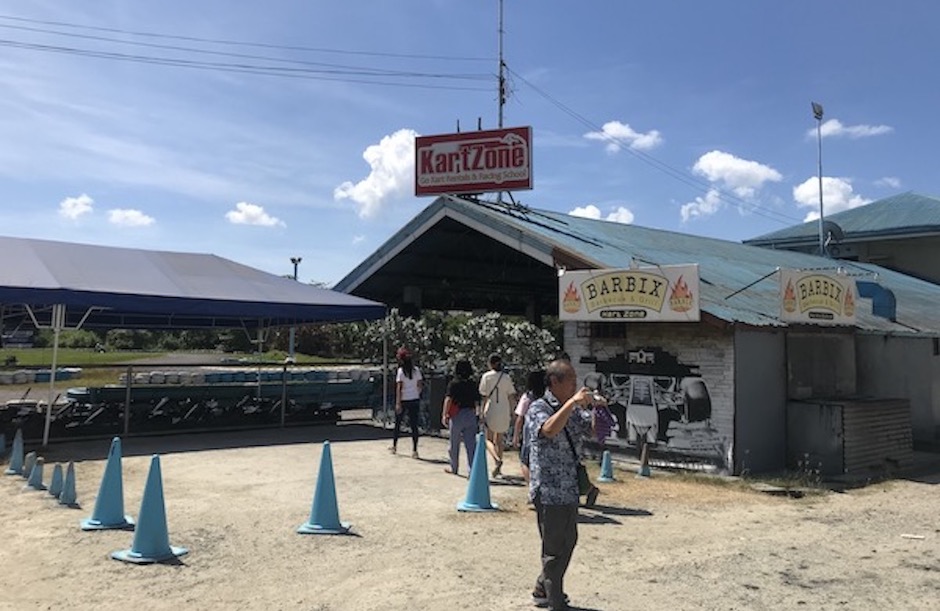 This is the entrance to the carthorn。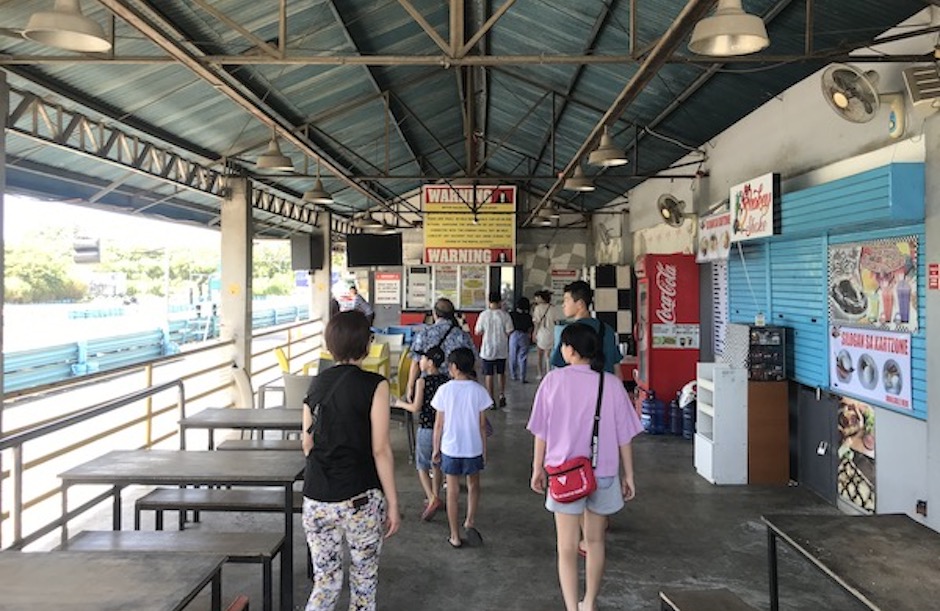 After entering the entrance, you will be in front (at the end of the photo) or at the reception。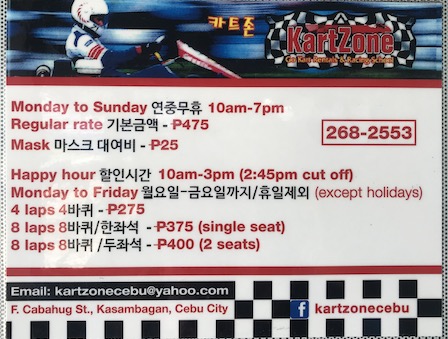 Opening hours and prices。
Business hours:10am〜7pm(月〜日)
Price

Go cart fee

475Pesos(One-seater go-cart)8Week

500Pesos(One-seater go-cart)8Week

Mask fee

25Pesos
Now you can ride a co-cart at a special price for Huffy Hour。
10am-3pm (Monday-Sunday) 4 laps 275 feet / 8 laps 375 feet
※Height restriction (143cm or more)

※Driving is limited to adults in the case of a two-seater cart。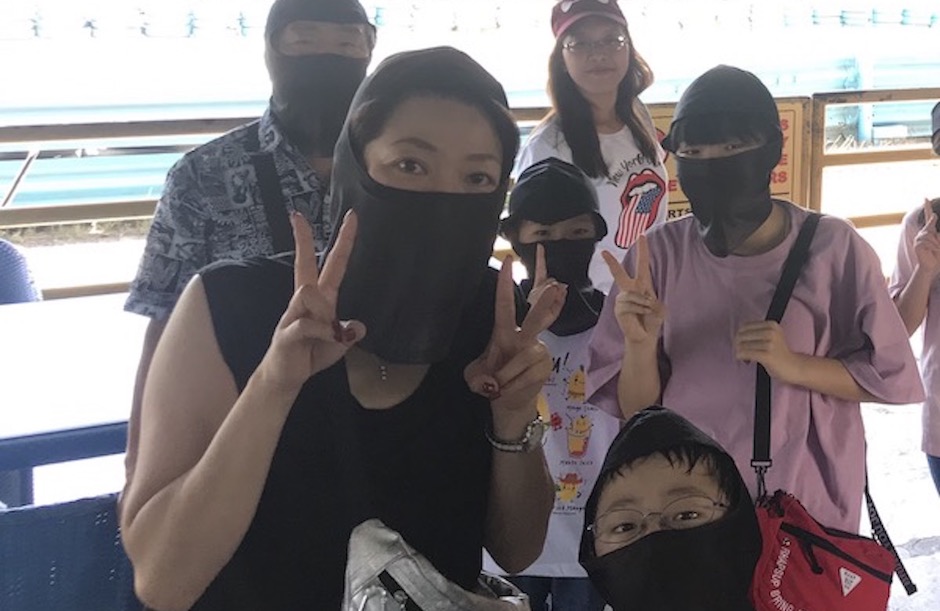 By the way, the mask feels like this。

Cebu ゙ Island is so hot that it can be a bit stuffy if you take a cart and wind it。

If you look like a thief, there are many students taking photos w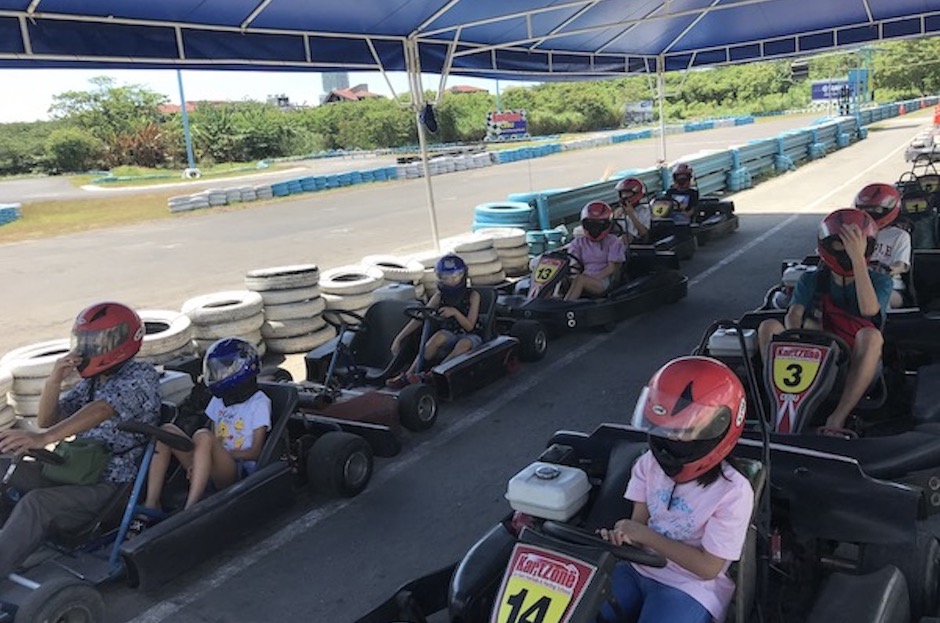 After paying the fee, watch the safety training video for 5 minutes and finally depart.。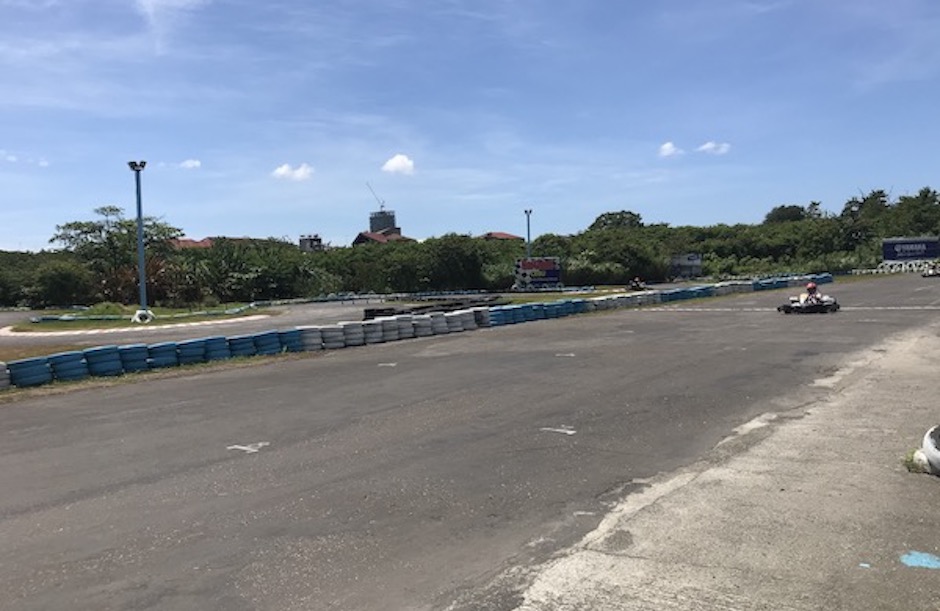 Five kinds of flacks will be introduced in the safety training video。

Flack is an emergency alert or a warning sign of dangerous activity。

It was said that the act of competing and obstructing the co-cart was also timed。

Keep your cautions and enjoy your cart safely。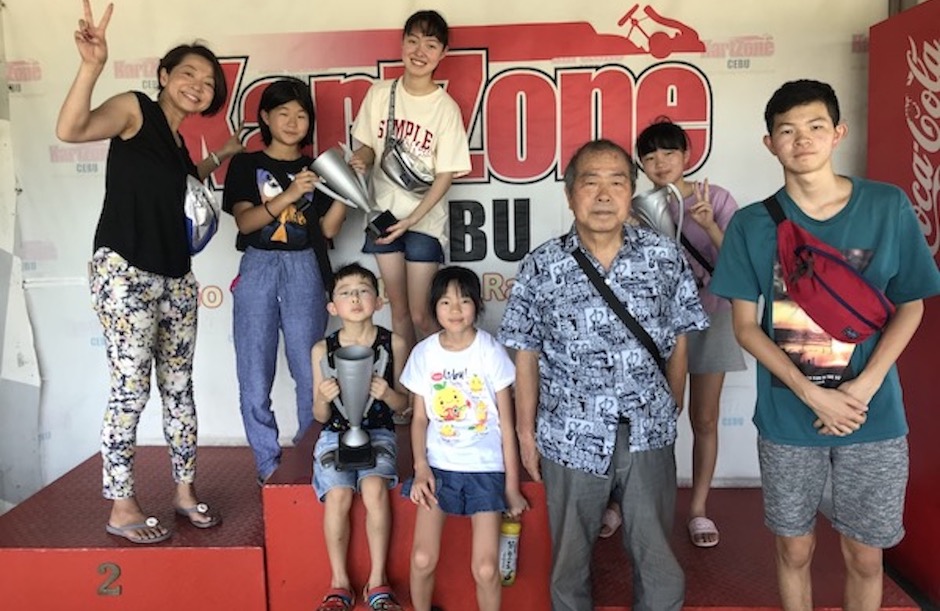 Students who are studying and stressed while on the island of Cef are sure to be intensely trained and stressed

Let's diverge!!
Details