Mother and daughter study abroad | Realize friendship and love across countries and regions!
Categories

voice

Date

2019-05-03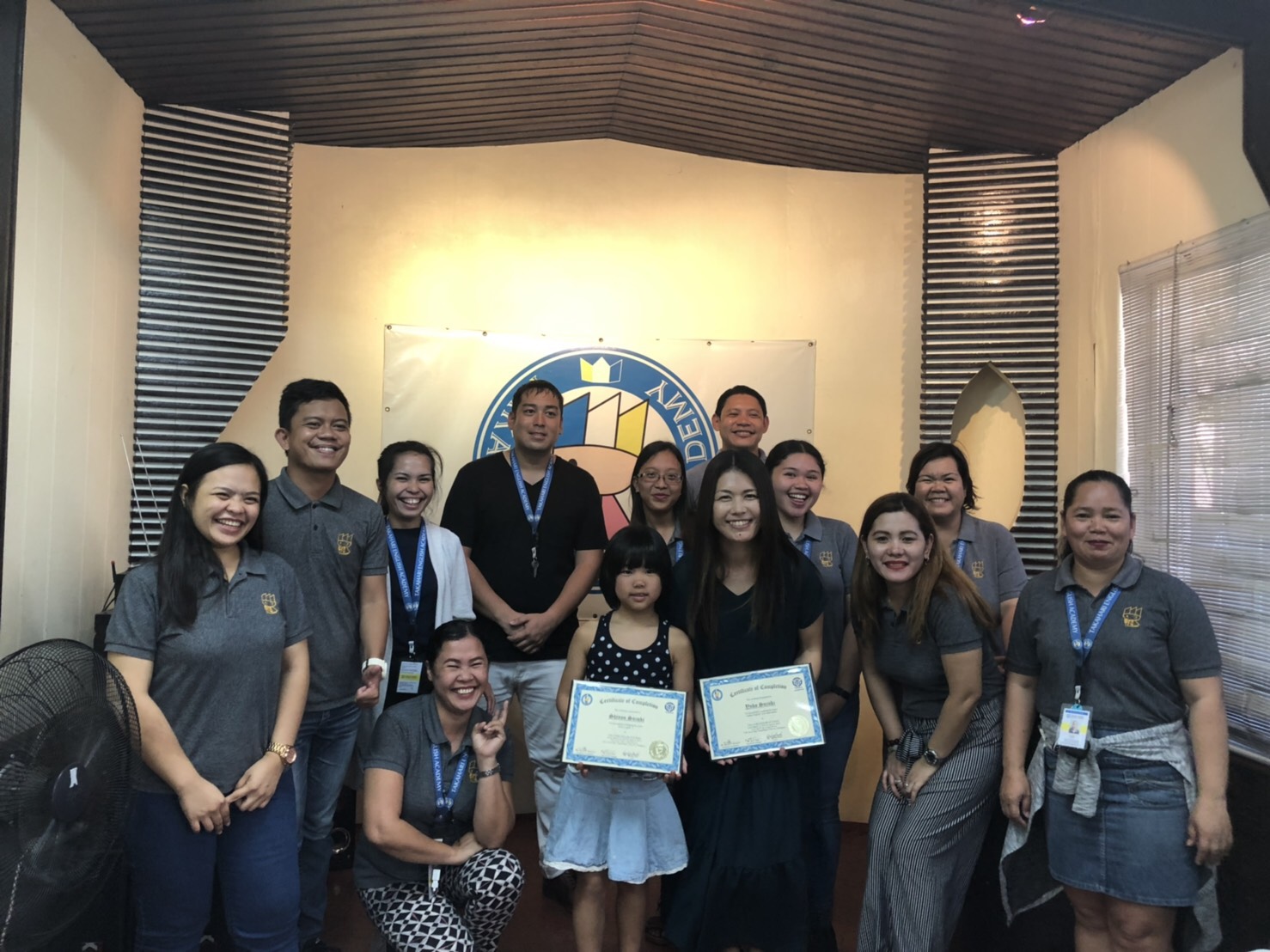 Name | Suzuki Yuko (38 years old)
Resident place | Ishikawa
Period | 12-day
Course | Junior Camp
---
| Please introduce yourself briefly!
After I worked as a makeup artist in Tokyo, I went to Australia for a one-year working holiday, returned to my hometown, and taught management of a study group in Ishikawa Prefecture.
My husband, my daughter & my son's family.
This time I joined with my daughter.
| What is the purpose of studying abroad?
I have studied in Australia and New Zealand so far, but most of the lessons were group lessons, so I wanted to experience one-on-one lessons in Cebu's strengths.
After that, I wanted to study in parent and child, so I felt that Cebu is a perfect environment.
| Philippines teachers, how were the lessons?
Filipinos are the world's most successful English learners!
Because I was not a native language, I experienced how to understand English as a real experience, so I could understand how to teach.
Each was unique, interesting and wonderful teachers.
| Did you feel any change in English skills?
Yes, this is more than you think! !
I heard that the pronunciation was intriguing or unusual, but I carefully corrected it, and I am confident that the pronunciation has improved significantly! ! Lol
The vocabulary of words and expressions has increased, and I became confident.
| What is your impression of your study abroad life?
There was an unexpected happening on the day of the original graduation ceremony, and I thought that I could not do the graduation ceremony anymore, but I gave up halfway, but all the staff and teachers said, "I'm waiting, I will graduate when I come back Tears came out saying "let's do the ceremony!"
All the friends who I learned together were encouraged, and I felt friendship and love across countries and regions.
| What did you say during your graduation? Please tell me what you think of your graduation ceremony.
I gave a speech about my gratitude to my friends and teachers I met and about my future dreams.
Not only children but also adults, while holding aspirations, told them that they would like to live while raising their potential.
I am very happy with the messages and songs from teachers and Taka, and I remember even after returning home.
Next, I want to sing a song together!
| TAKA HARI ENGLISH What is ACADEMY recommended?
It is a place where you can grow as a person, not just English education.
You will learn the power of expressing and expressing various worldviews and values, and you will be able to contribute not only for yourself but also for people …
Such people, I felt the energy gathered with nature.
It is a good place in TAKA HARI to be able to make a flexible response in various situations!
| The last word after finishing studying abroad (in Japanese and English. Even one sentence in English is acceptable, so the last Please put in!)
I had so many wonderful encounters, lots of learning, and a very exciting daily life.
I would like to convey this to various people and create opportunities to experience them.
Here is another new start!
Thank you very much ♡
One of my favorite words are …
"Adults should be ambitious!"
I want to try harder not only
for my dreams …
But also for "our" dreams ~
> I'm proud of being a student of TAKA HARI!
Thank you so much ♡