Mother and daughter dream come true | Enjoy shopping and eating from the evening!
Categories

voice

Date

2018-04-06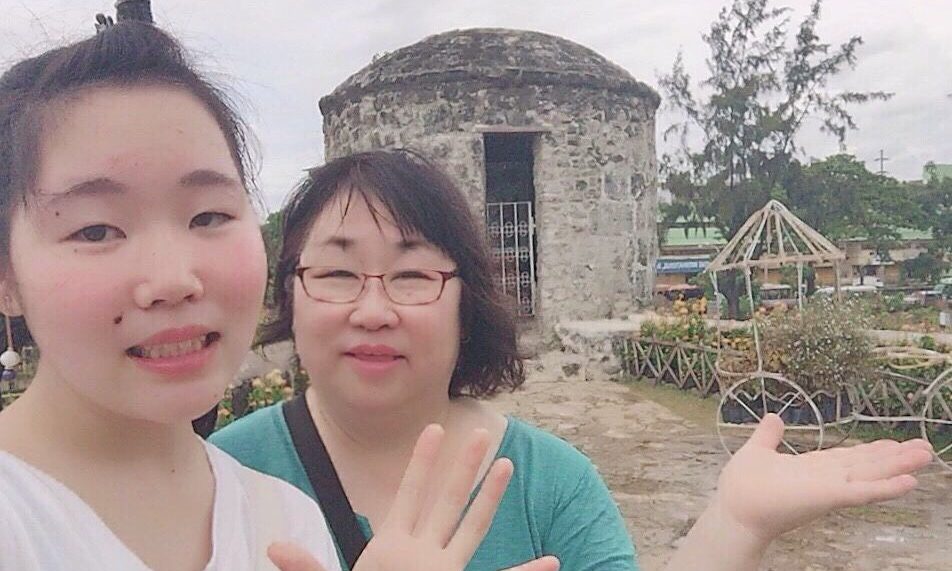 Name | Etsuking (53 years old)
Resident place | Okayama
Period | 2 weeks
Courses | one-to-one course
---
| Please introduce yourself briefly.
It is a mediocre housewife with three children. It is a shameful thing to get old like this, live active! And, we have set goals for this year and are trying various things every day.
| What is the purpose of studying abroad?
Study abroad that I wanted to go since I was a junior high school student! I want to do something! Because I thought.
| Filipino lecturer, how was your lesson?
As I understand that I have a dormant brain, I talked slowly, wrote on a white board, made a picture, etc., and taught me in various ways. He spoke very friendly and was always able to relax and take lessons.
| Have you felt any change in your English?
Yes. Where did you go yesterday? What do you want to do? And, I did it over and over again, so "went" and "want" could be used! I don't know completely what I'm saying, but I feel used to listening to English. After returning to Japan for a while, I dreamed of thinking about English words. I did my best at TAKA HARI! I thought.
| What is your impression of studying abroad?
The food at the school was delicious!
Every day was full of fun and eating. 50 minutes lessons, 10 minutes off. I did this seven times, so it was one day earlier. It was fulfilling. I also enjoyed eating out and shopping from the evening.
The boutique "ate" in the immediate vicinity of the school was displayed separately by color and had the same design, and it was nice to have a solid dough, and the Filipino dish "Aberceria" had a lot of miscellaneous goods as well I liked it. Bakery "corner bakery" was cheap, too cute and it was Japanese taste. I just walked around and took a walk.
We will also introduce the delicious shop ranking of Mango Shake.
1. Neo Neo
2. Aberceria
3. Month
| How was your graduation?
I had a very good experience. The teachers were very kind and friendly, and very fun. Thank you for making me repeat lessons for me. And others.
In the ceremony, the teachers also performed songs and dances, and I felt like I felt. After finishing, he told me to take a photo together, and I took a lot of photos. I was so happy that I thought so much and was really happy.
| TAKA HARI ENGLISH What is ACADEMY's best points?
・ The food is delicious.
(I also want to eat that taste, I want to go to TAKA HARI! I think!)
· One-to-one teaching, until you understand.
・ The teachers are friendly.
・ It is safe to have a Japanese staff resident.
・ There are many shops within walking distance and it is fun.
| The last thing to finish studying abroad
It was a lot of fun and it took me two weeks. At first, I was very tired because my brain was fully rotated, but in the second half, I was not tired so much whether I got used to it. As it is so in two weeks, if I can get together, I would have improved more! And I want to go again! I think.
Thank you for teaching me English. I'd like to go to TAKA HARI someday.