Mother and eldest son studying abroad | I want to return to Takahari again!
Categories

voice

Date

2017-11-14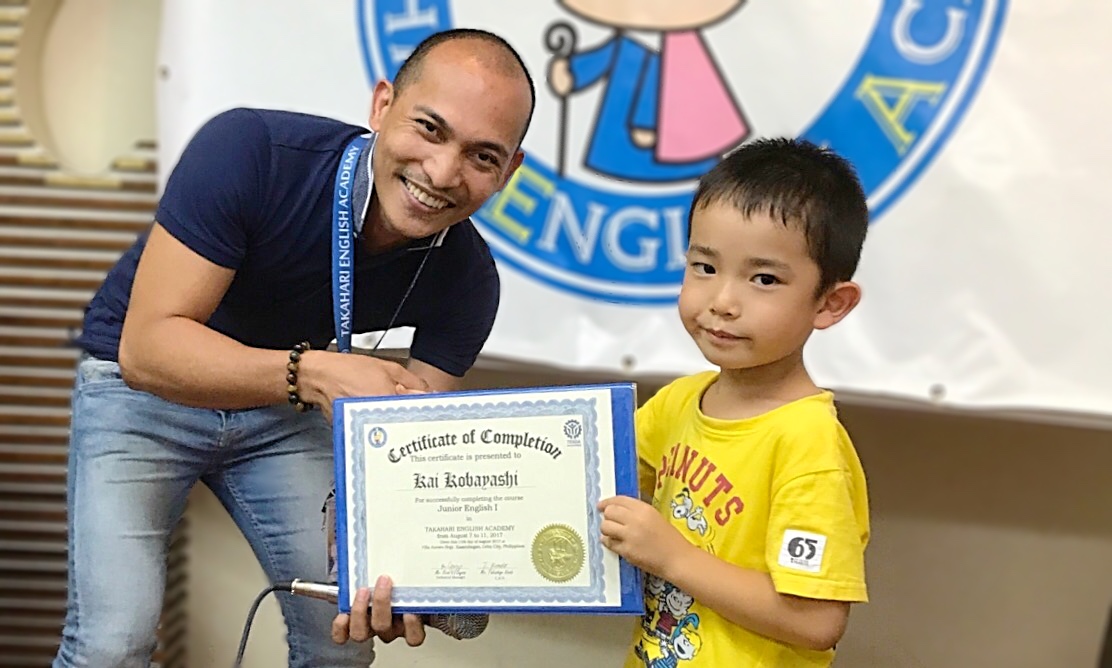 Name | K&K (5 years old)
Residence | Tokyo
Period | One week
Course | parent-child course
---
| Please introduce yourself briefly.
This is my first time studying abroad with only a 5-year-old son and two mothers. (I have left my second son, 2 years old, in Japan …)
| What is the purpose of studying abroad?
I wanted to let my children experience and I participated.
| Filipino lecturer, how was your lesson?
The content was tailored to your level and needs.
In the afternoon lessons, even when the children were having a hard time, I was able to play and shift the lessons at that time and have a good time.
| Have you felt any change in your English?
One week was quick!
Nevertheless, the children have learned or absorbed a few English songs.
| What is your impression of studying abroad?
I was taken to a day use at the hotel on a day off, and the children were able to play a lot.
At lunch time, I had a lot of talks with other students and mothers.
| Please give me your graduation speech and feedback.
The speech was checked in advance and I was relieved.
The graduation ceremony was a very enjoyable time, and the atmosphere of the teachers was better.
By all means, I think it would be good if you could participate in another student's ceremony by your own ceremony.
| TAKA HARI ENGLISH What is ACADEMY's best points?
I am exhausted to the warmth of teachers and staff! !
| The last thing to finish studying abroad
Participation by only two mothers was very uneasy, but everyone supported us and was able to have a very meaningful experience.
I would like to go back someday (I want to go back) with my children.
Thank you to all TAKAHARI staffs and see you soon.