English mother and daughter | with no English skills
Categories

voice

Date

2017-09-26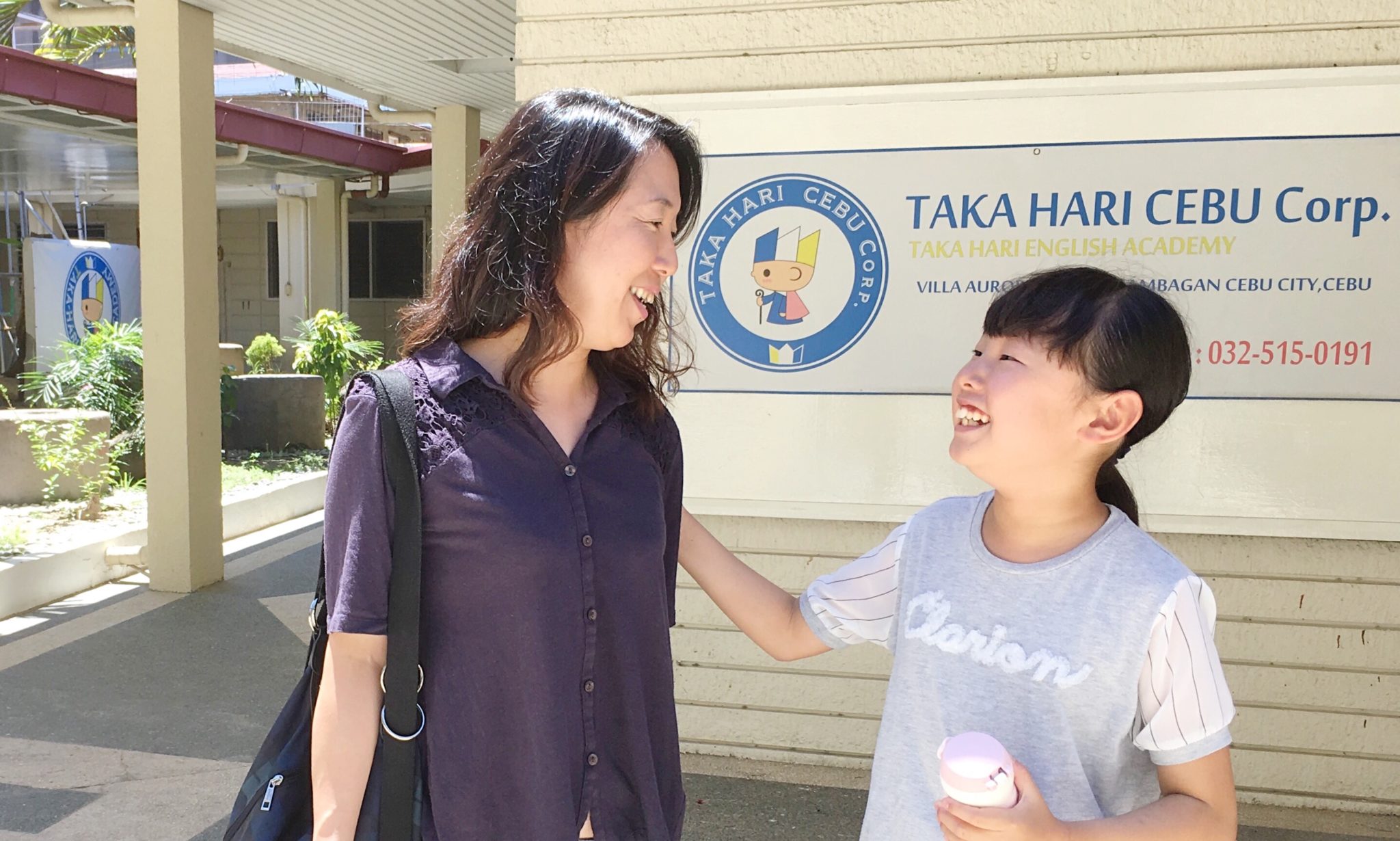 Names | Keiko Naoi, Emika (11 years old)
Place of residence | Cebu
Period | 12 weeks (3 months / attending school)
Course | Parent and Child Course
---
| Please introduce yourself briefly.
I am a mother and daughter with zero English skills who have lived in Cebu for two years because of my husband's work.
| What is the purpose of studying abroad?
I decided to study abroad in order to acquire English skills necessary for daily life and my daughter need English skills necessary for school life.
The reason I decided to Takahari from among many English schools is the feeling of at-home felt when I came to the experience, and my daughter said "This is good !!" I entered.
| Filipino lecturer, how was your lesson?
The teachers were very kind, each unique and fun.
| Have you felt any change in your English?
Honestly, it is difficult for me to understand the change in my English ability, but I think that I have escaped from my English ability.
It is still difficult to talk to my daughter, but I am confident that I have had a good time with the teachers for three months, and I attend without hesitation at the local elementary school.
| What is your impression of studying abroad?
Of course, things that are impressive in studying abroad are not only activities such as island hopping but, above all, teachers and staff were really kind.
| How was your graduation?
The graduation ceremony was very moved by the wonderful words sent by the teachers, the presents for dancing, and the awarding of my graduation certificate.
| TAKA HARI ENGLISH What is ACADEMY's best points?
The point that you can respond to detailed requests such as schedule change and lunch is very delicious!
| The last thing to finish studying abroad
During communication with the teachers, I was able to know the current situation in the Philippines, and in the conversation between the foreign students, I could feel that there are diverse ways of life again, and it was a very fulfilling three months It was between.
We really like TAKAHARI ENGLISH ACADEMY
Thank you so much !!