English Presentation | Principal's English Speech First Release!
Categories

blog

Date

2018-02-27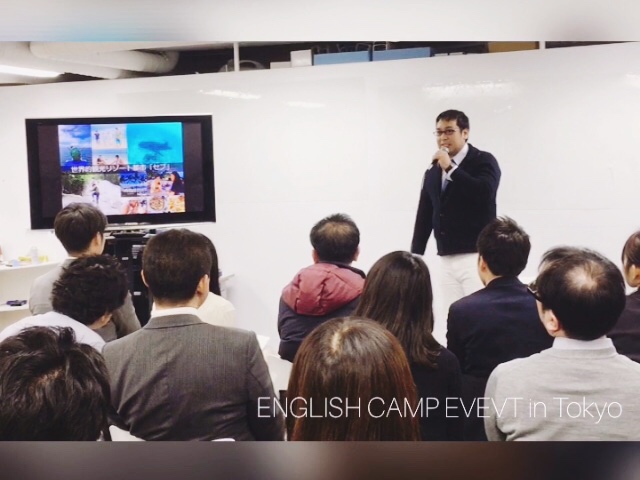 Hello! How are you?
February has been flying all over
Japan
The principal and Takahashi-kun
Doing to visit many prefectures
"ENGLISH CAMP" talk event held in Tokyo
About 40 businessmen and women who want to learn English gather together
After the talks of guests who are active in the world
Lastly, the school principal gave a presentation for
3 minutes
TAKA HARI ENGLISH ACADEMY.
where you talked in Japanese
Wow!
"Can I speak in English?"
The meeting place is astonishing, expecting
The principal's first challenge
"English presentation in Japan"
has started!
Please see the 3-minute presentation videos with responses from participants
.
▼ ENGLISH CAMP EVENT in TOKYO
The principal has
"people from the school who want to learn English are coming.
I thought so
I switched to English and challenged just before.
It looks like your head was white at first.
Laughing
I would like to be able to speak English
It was a moving presentation.
From bilingual guests
"Very Good !!"
And, it was great to have lots of big applause.
What does it mean to be able to speak English?
What is communication?
What to tell?
Imagine
Should I be a Trigger to Challenge
I was a Takahashi-kun who wanted to support the challenge with my full strength
.
We can do it!
I will do my best.
See you !!