The principal of the school is a live radio performer in Taiwan!
Categories

blog

Date

2018-03-19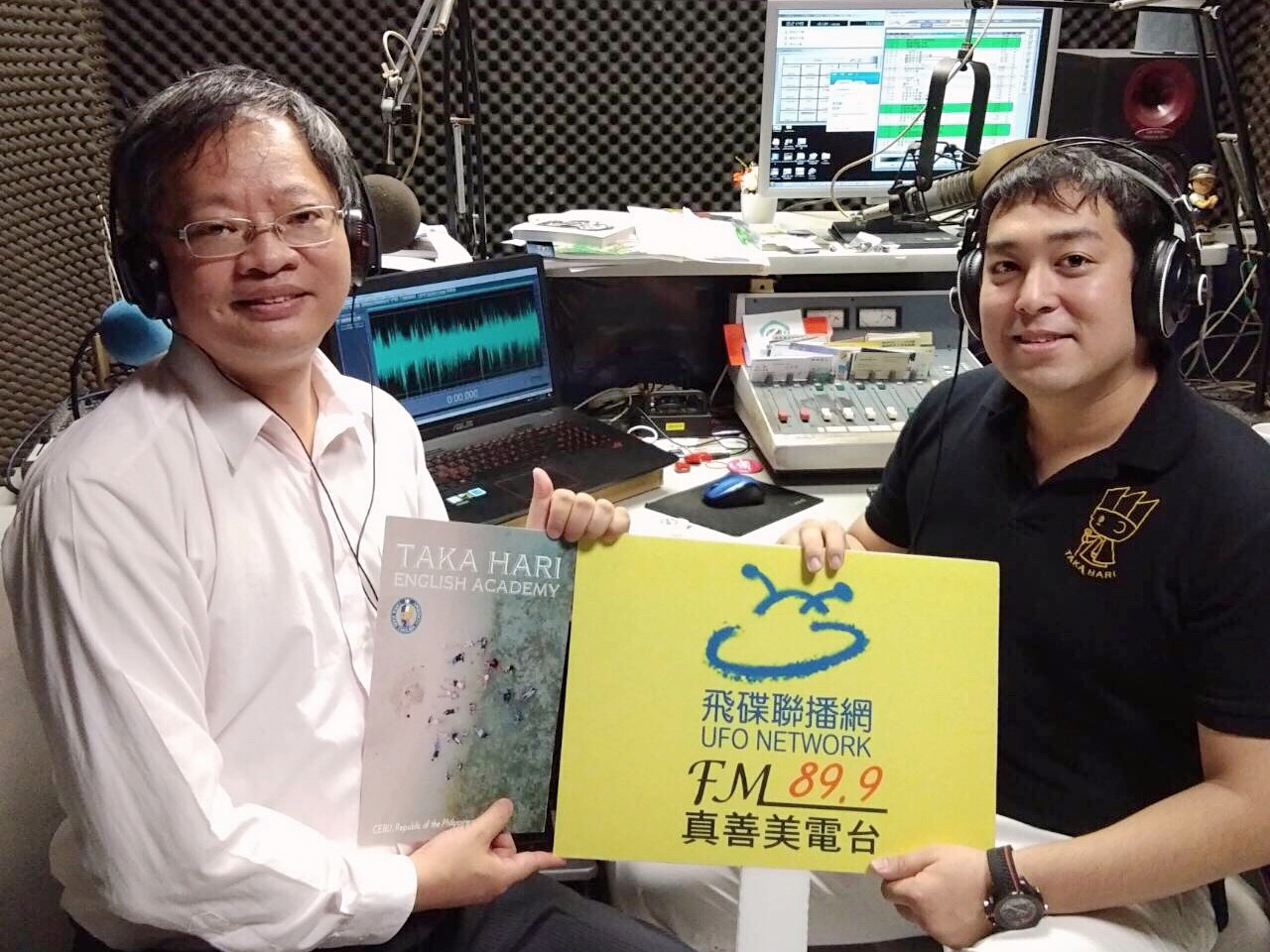 Hello! How are you?
The principal who is flying around Asia this month
This time I will deliver from Taiwan.
The other day!
Performed live on the radio
I have talked to all of you in Taiwan about the need for English and how to study
Takahari English Academy
.
I have come to Japan together
Many times I have come to Takahari to study abroad.
Taiwan university professor Mr. Tang.
Development of program while talking with two people
Hm?
What is a radio program in Taiwan?
Yes, Chinese! !
Principal, I can actually speak Chinese.
When I was a university student
I was interested in the study abroad system of the school
I started studying abroad for half a year in Qingdao (Qingdao).
It's an opportunity for the world to expand in foreign languages.
And thanks to that experience
Takahari has many foreign students coming from Taiwan.
Learning English,
Japanese, Filipino, Taiwanese
It is great that people from various countries can
exchange information and culture.
And,
If the connection spreads more and more
friends can be made all over the world.
Help me, help me
If I could do it on a global scale
I can surely realize various dreams.
That's exactly what the principal is showing himself!
So
I want more people to know
about Takahari
I want to trigger a wonderful experience
The principal is still the world today Fly around.
Good!
Takahari kun
I will do my best as an official character!
See you !!